Report Writing for Internal Auditors: How to Convey Assurance Effectively
1 Day/ $450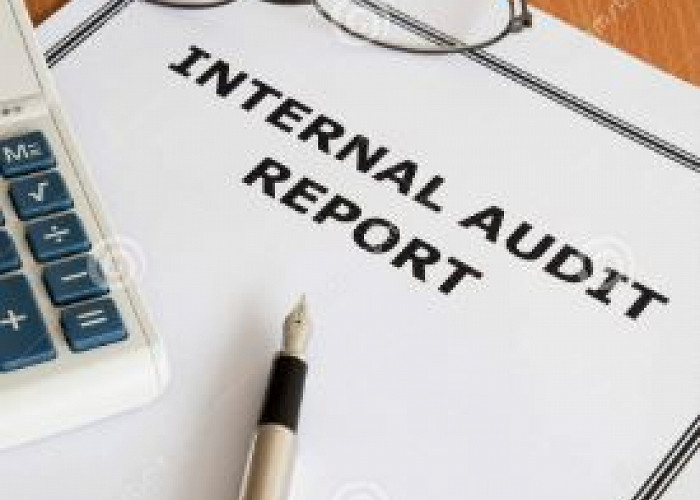 All effort and work of auditors are summarized into reports. It is of important that audit and investigation reports are written well to engage readers and encourage actions. This course aims to provide tips and tricks in writing good audit and investigation reports.
Programme Objective
The quality of audit report can affect the outcome whether audit findings and solutions are accepted by the management. All audit works are summarized and presented to reader in audit report. A poorly written report undermines the value and the depth of work of internal audit. Logically structured audit report is not a dream and learn to write good audit report is not be a painful process. There are learnable techniques and tips internal audit can pick up and use it right away. In this course, you will learn how to structure audit issues that focus on the root cause and clarify the risk. You will also learn the writing technique that capture attention of the management. Occasionally auditor may need to conduct fraud investigation. Writing a factual and legally acceptable investigative report has always been a horror for many auditors. Legal implications set the writing of investigation report at a higher level. Investigation work is basically an exercise of event reconstruction. Hence a good investigative report shall be able to piece together all relevant and sufficient evidence to build the story line that flow logically. This course will expose to the participants the secrets of good investigative report. In this course participants will have practice in the organization and structure of audit reports, as well as case study activities for practicing the basics of audit report writing.
On completion of this program participants will - Acquire the overall concept of effective writing skill for audit report and investigative report - Be able to structure the audit report in a systematic, clear and persuasive manner - Know the common pitfall of writing errors and mistakes - Gain insights of tips and secrets of writing effectively - Be able to write investigative report that is factual, relevant and logical
Programme Outline
Fundamentals of Audit Report Writing • Key components & basic design • Report writing SOP (Business writing vs Academy writing) • 5C of audit Findings • Emerging types and format of Audit Reports

Structuring Issues Logically to create Impact • Writing Message first then background • Ascertaining the undisputed factual information • Root cause analysis vs Operational audited symptoms • Categorize information logically • Using Pyramid Writing method to attract reader attention • Choosing when to use Active and Passive form writing

Writing Issues and Risk with an Organized Process • Reader centric writing – Why they care • What do reader know about the subject • Simplified the known, highlight the unknown • Clarify the Criteria and Condition factually • Issues quantification and issue prioritization • Avoid over-generalization and oversized consequences • Rephrasing jargon, Consistent terms, Connecting Ideas

Developing pragmatic Recommendation in Audit Report • Keep issues at PPSS fundamental level • Developing Corrective recommendation with readers • 3S Writing Approach (Simple Word, Short Sentence, Succinct Idea)! • Overcoming "don't know what to write syndrome"

Strategic Consideration in Audit Report Writing • Issues Sequence • Problem or Solution First? • Rating significance, Issues negotiation • Rating on the issue/ report • Give credit where credit is due • Pass or minor issue • Management action (corrective, preventive, and timeline) • Handling management response (explanation?)

Fundamentals of Investigation Report • Objective of your report - Know your readers & What they want • Evidence to show your case (Mens Rea + Actus Reus) • Transgression Demonstration, Deception Demonstration

Golden Rules in Executive Summary Writing • Rule of maximum marginal return (LEAD to NEXT) • Rule of 30 seconds (Always Message first) • Rule of 4C (Concrete, Concise, Clear and Conclusive) • Always answering 5W 1H: Who did what at where, When and how much, Why • Strong single conclusive sentence - Avoid hedging and generalization

9 Must-Do practice in writing investigative Report - ACTION SQL • Abbreviation Explained, Consistent Words, Tenses (Verb & Modifier), Irrefutable Interpretation (choose word wisely), Objective (Do Not Manipulate), Neutral Words • Show not Tell, Quantify and Measured, Logical (vs Chronological)

Top 5 writing mistakes to avoid - A.E.I.O.U • Assumption, Exaggeration , Informant disclosure • Omission, Unsupported statement - Opinion

Evidence Handling in Investigation report • Efficient writing - Strongest go first • Factual writing – All sentences verifiable • Specific writing - One fact at a time • Assurance writing - Reference to evidence • Clarity writing - Illustrate to summarize

Effective editing and Reviewing of Audit issues and report • Two golden tests – Logical and Possible • Look for unsupported statements • Playing devil advocate • Reviewing your own work
Target Audience
Internal Auditor and Consultant who need to write audit and investigative report
Forensic Auditor, Investigator, Senior Investigator who need to write investigative report
Audit Supervisor and Audit Manager who review audit and investigative report
Audit Director or Chief Audit Officer who involve in writing and presenting Executive Summaries to senior management or Audit Committee
Business Coordinator, Financial Controllers, Procurement manager and Human Resource managers whose job may entail incident reporting
Training Methodology
Presentation, group discussion, case study. Multimedia and template sharing
Programme Facilitator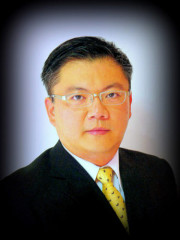 Kent Hoh is a prolific trainer in audit, fraud investigation, corporate governance and personal effectiveness. Kent Hoh has wide ranging experience in leading compliance and audit functions in Asia Pacific as well as forensic investigation team globally.