Best Practices in Managing Procurement and Vendor Fraud Risk
1 Day/ $450
The course aims to cover the practical aspect of tools and techniques procurement officers and auditors should possess to address potential frauds and lapses in purchasing lifecycle.
Programme Objective
Procurement fraud is one of the most, if not the most, common fraud schemes within an organization. Procurement is where the money is and procurement fraud can be costly. About 29 procurement fraud schemes can occur in any stage of the whole procure-to-pay cycle. Some of these frauds involve conflict of interest, corruption and collusion, which are very difficult to be detected. Managing procurement fraud risk have always been a painful and unfruitful attempt by many organization. It need not be – if you are equipped with the right knowledge on procurement process, systems, fraud modus operandi and red flag, as well as the skills to detect them early! Using appropriate strategies and tools we can even prevent fraud and manage procurement risk to the lowest! From this course, participants will gain complete overview of procurement processes and systems. All stages within procurement lifecycle will be discussed to reveal the "inside" of sourcing and buying activities and its unspoken rules. The course aims to cover the learning and application of tools and techniques procurement officers and auditors possess to address potential frauds and lapses in purchasing lifecycle. Upon completion of this course, the participant will: • able to assess or audit the procurement to identify red flags of fraud schemes • deploy process and systems to minimize or eradicate procurement control weakness • understand the process and procedures of a systematic procurement function • able to detect and investigate suspicious red flags of procurement fraud • implement procurement fraud risk prevention strategy and processes
Programme Outline
Overview of Procurement Fraud • Reasons why Difficult to Detect

29 Schemes in 8 Categories of Procurement Frauds • Corruption • Specification manipulation • Fake buys • Delivery schemes • False claims • Bidding schemes • False info • Forgery

Detecting Procurement Frauds Red Flags

Investigating Procurement Frauds • Document Review and Data analytic • Surveillance and Digital Forensic • Information Seeking Interviewing • Confession Seeking Interview • Basic concept of Evidence • Effective Forensic Investigation Framework

Setting Governance on Procurement Fraud Risk • Strategies (Tone at the top) • Structure (Centralized, Decentralized Procurement, IPO) • Process (COC, Rotations, Forced leave, WB Hotlines) • People (Position screening, Training, Rewards and Incentive) • Governance Structure (Oversight structure, 1st, 2nd and 3rd line defense) • Systems (authorization matrix, SOD, system validation)

Common Procurement Principles, Processes and Challenges • Sourcing vs Buying • Low cost vs best value • RFx, tender procedures, online procurement platform • Market place platforms (vendor specific, non-vendor specific) • Procurement Operational Challenges
Target Audience
CFO, Finance Manager, Accountant
Procurement, HR managers
Internal auditor, Audit manager, audit directors
Control and compliance officers, Ethic officer, Risk manager,
Forensic auditor, Loss prevention and fraud prevention officer
External auditors, Regulatory agency staff
Training Methodology
Presentation, group discussion, case study. Multimedia and template sharing
Programme Facilitator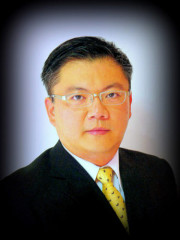 Kent Hoh is a prolific trainer in audit, fraud investigation, corporate governance and personal effectiveness. Kent Hoh has wide ranging experience in leading compliance and audit functions in Asia Pacific as well as forensic investigation team globally.