Contract Negotiations & Drafting
2 Days/ $900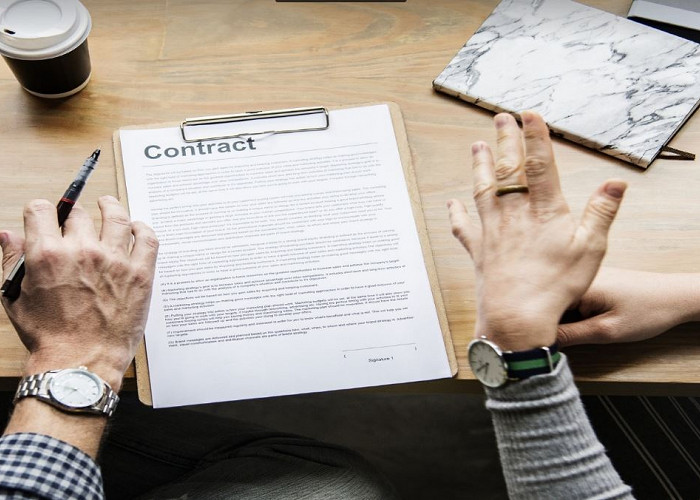 Businesses are involved in many different Contract relationships and dealing with many different people and organizations. The terms of each different relationship and arrangement may be different and each party needs to be aware of his/her rights and obligations and duties within the Contract.
Programme Objective
It is important to make sure that all of your business contracts are drawn up professionally and are legal watertight, as it is essential that both parties understand the terms included and are aware of their rights and responsibilities afforded by the contract. Poorly worded contract terms could have serious implications for both parties and their stakeholders. This course is designed to you with an understanding of what is required to successfully prepare and negotiate commercial contracts. This course gives you opportunity to develop the skill of effective contract drafting. You will also gain an insight into the key terms and considerations involved in typical commercial agreements. This is essential for those who are involved in contract negotiation where participants will learn invaluable negotiation skills and strategies within the context of legal principles. There will be a strong focus in legal content with particular focus on key Contract clauses that transforms a Contract to be a winning one. The highlight will be the numerous real case-studies that will allow participants to get an actual insight of how contract law works and how to negotiate and draft the ideal contract.
Equip participants with contract negotiation skills – skills, tactics and body language
Provide key basic principles governing Contract Law to facilitate contract negotiating and drafting
Learn how to draft Contracts -winning tips and avoiding common pitfalls
Understanding and effective use of boilerplate clauses
Programme Outline
What is Negotiation • Understand the key objectives & stages of negotiation • Learn to identify different types of negotiators • Learn & use different negotiation skills & tactics • Understanding the Harvard Negotiation Project (Principled Negotiation) • Using correct words and reading body language • Resolving conflict resolutions • Top tips for successful negotiations

Planning the contract • Identify Your Needs, Establish Goals, Set Expectations, and Define Risk • Stages of contract planning

Understanding key contract terms and requirements • Requirements for a contract (offer, acceptance, consideration and intention) • Contents of Contracts (warranties, conditions and representations) • Vitiation Factors to a Contract (Misrepresentation, Mistake, Duress & Restraint of Trade) • Performance and Remedies for Breach of Contracts

Limitation Clauses • Common Law control of such clauses (incorporation and construction) • Statutory Controls (Unfair Contract Terms Act)

Force majeure Clauses • What is a force majeure clause • How is it different from Frustration • Effect and limits of such clauses

Variation Clauses • Situations when Variation may arise and is needed • Examples of variation clause • Validity of such clauses

Entire Agreement clause • What are Entire Agreement clauses • Why is it important • Legal effect and limits of such clauses

Conditions, warranties & representations • What are conditions and warranties • Effect of breach of conditions and warranties • What are representations • Legal effect of representations

Alternative Dispute Resolution clauses • Importance of such clauses • Sample draft of ADR

How do courts interpret contracts • Literal vs Purposive approach • Commercial background • Filling in the gaps – implied terms

Using standard form contracts • What are standard form contracts • Where to source • How to use such contracts

Best practices in contract drafting skills & Common Pitfalls in Drafting
Target Audience
Contract administrators, legal managers, company directors, businessmen, entrepreneurs, business managers, business advisers, consultants, and anyone who wishes to know more about contract negotiation and drafting in Singapore.
Training Methodology
Lecture and case studies.
Available Dates: June 11 & 12 July 3 & 4 Aug 6 & 7
Programme Facilitator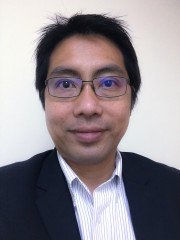 Strong academic background and an experienced training professional with a Master of Laws (LLM). Adjunct lecturer for various UK and Australia Universities and currently teaching for Murdoch University, Birmingham City University and the University of London International Programmes. Part of the international law faculty that teaches at SPEED, Hong Kong Polytechnic University.
Appointed Subject Matter Expert by Kaplan for Law. 22 years of lecturing and legal training on wide range of law subjects such as Law of Contract, Commercial Law, Corporate Law, Intellectual Property, Marketing & Advertising Laws, Equity Trust, Employment Law, Hospitality Laws,, amongst others.
David is based in Singapore and sits as an Executive Director for several companies where he provides general legal consultancy and oversight. As Principal Trainer of Harvest Consultants Pte Ltd, he has trained and taught thousands of trainees and professionals on various legal training programmes.