Document Examination and Contract Review in Audit and Investigation
1 Day/ $450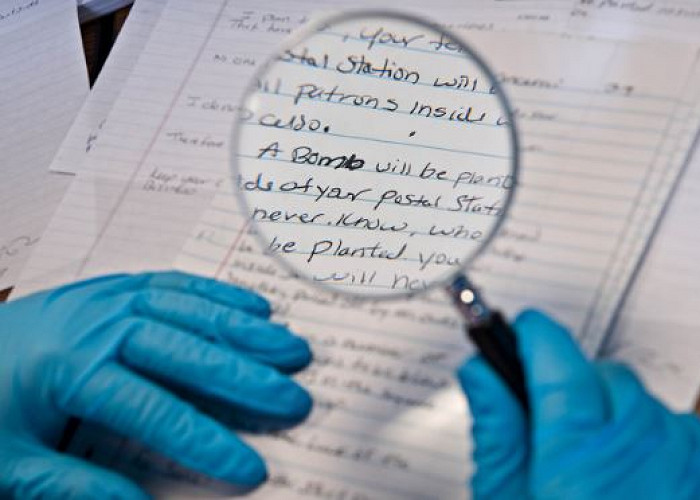 This course equips participants with the relevant document review skills to uncover questionable and fictitious accounting vouchers and commercial documents. Participants will also be exposed to contract review and examination of forged and "photoshopped" signatures, and fake Chinese company stamps.
Programme Objective
Almost all successful and solid-grounded audit and investigation are done with effective document review. In the business world where complex documentation and information systems are common, the days for auditor to rely on traditional vouching and ticking for signature to discover fraud or audit findings are long gone. Effective document review calls for a paradigm shift in looking at business transactions and documentation. It propels auditors to think logically, dig further and discover the true meaning of a signature, a piece of agreement, delivery order, expense form, invoice, or even board resolution.
This course equips participants with the relevant document review skills to uncover fraud and errors hidden behind questionable documents, contracts, company stamps and signatures. Examples in real cases like Asia Brewery, Barring Bank, SLA etc will be discussed in the course. Content rich case studies adapted from real fraud event are included in this course. Participants will be invited to examine questionable documents from the case.
On completion of this program participants will: • Acquire the overall concept of document review in auditing and investigation • Better equipped to identify fictitious documents and forged signatures • Understand the basic rules governing documentary evidence • Able to perform effective document in audit, investigation and other financial review • Gain knowledge on common detection techniques of fraud/ wrongdoing
Programme Outline
Importance of Document Review • Prove your case - Mens Rea + Actus Reus • Transgression Demonstration (5W1H) • Deception Demonstration (Trends)

Overview of Document Review • Scientific vs Content Review - ESDA, etc • Common Internal Documents - P2P and O2C, Cash and Non-cash transaction, Employee Common External Documents – Public documents, Government documents, Online • Identification (5W1H) - "Head & shoulder, Knee & toes" • Non-conformation – (Rules, facts, logic divergence)

MCAFE Review to identify fake, created, altered and forged documents • MCAFÉ Findings • Formatting, Content, Language, Physical (Internal) • Rules, Facts, Logic (External) • Black Swan - Absent of normal & Present of abnormal

Overview of Contract Components and Risks • Integrals of Contracts • Offer, Acceptance, Consideration, Intention to Create Legal Relationship • Revenue, Procurement, Outsourcing, Corporate Transaction Contracts

Risks in Contracting • Managing Risk of Counterparty, Legal, Performance, Credit, AML • Risk Management – Minimize, Transfer, Avoid, Absorb • Managing Internal Contracting risk – Fraud and Corruption

Different Type of Signatures, company stamps • Hand signature, system signature • Identify forgery & Replicate (Copy & Paste) • Detecting Fictitious Company Stamps/ Seals

The Law of Evidence and Handling Documents • Direct vs Circumstantial Evidence • Characteristic of good evidence – Relevance, Sufficient, Competent • Documents Handling – Chain of Evidence, indexing and Filing • Attorney- Client Privilege • Connecting the dots – building the story line

Contract terms and Outsourcing terms • Unfair, invalidity terms and conditions • Duration and penalties for early termination • Survivorship – matters that continue after the contract terminates • Main contractors and sub-contractors • Warranties, Quality, Service Level and performance bonds • Fees and costs, price limitations, ceilings and movements • Invoicing and payment, overpayments, underpayments • Contractor payments and performance • Cost control, Change management (variation order)
Target Audience
Anyone who interested in reviewing documents and finding out forgery
CFO, Financial controllers, finance manager and accountant
Procurement and HR professionals
Auditor, audit manager, forensic auditor,
Compliance and internal control professional
Training Methodology
Presentation, group discussion, and case study. Multimedia, game and templates sharing
Programme Facilitator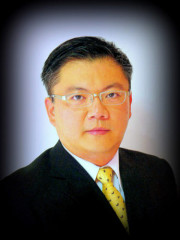 Kent Hoh is a prolific trainer in audit, fraud investigation, corporate governance and personal effectiveness. Kent Hoh has wide ranging experience in leading compliance and audit functions in Asia Pacific as well as forensic investigation team globally.