Critical Thinking and Game Theory: Effective Problem Solving for IA Practitioners
1 Day/ $450
Arguably one the most important skills of auditors, critical thinking and logical reasoning are at play at every stage of auditing. From planning and fieldwork, to report writing and investigation. Game theory is essentially a strategic planning and calculation on interaction between rational decision makers. This course equips participants with all the tools and tips on critical thinking and application of game theory in audit.
Programme Objective
Introduction Arguably one the most important skills of auditors, critical thinking and logical reasoning are at play at every stage of auditing. In their daily work, auditors need to understand complex process and identify control gap in relatively short time. Often time, the auditors do not have the domain knowledge in the topic of concern. Hence, to be effective, auditors generally draw on critical thinking and logical reasoning to make sense of it all! Critical thinking not only help auditors to logically deduce facts, it also assists in identify exception in document review and data analysis.
Game theory application is another crucial skills in guiding strategic planning of auditors. While most may not realize, we apply game theory all the time when we try to predict the reaction of other and formulate plans to counter their reaction. In the work of audit, the auditors face with numerous situations that they need to evaluate the thinking, plans and reaction of the auditee. The situation intensified when the auditee have reasons to conceal information such as fraud or wrongdoing.
Today organizations expect auditors be business partner, go beyond reviewing past transactions and start to add strategic value. Internal auditors need skills that help them in all kind of diverse situation even when it go beyond their domain knowledge. The ability of critical thinking and applying game theory is so important that certain investigative auditors rank it as equal if not more important than the questioning skill.
This course include audit tools and techniques aimed at helping auditor in critical thinking and game theory. Real life examples will be provided to strengthen the critical thinking process and applying game theory that facilitate audit evidence gathering, reviewing of other's work, report writing, issues presentation, and managing relationship with auditee.
On completion of this course participants will: - Understand the fundamentals of critical thinking and logical reasoning - Apply critical thinking in effective audit evidence gathering - Able to formulate strong audit recommendation using valid premises - Have capability to identify logical fallacy and defeat weak arguments - Understand the usage of game theory in auditing and investigation - Acquire the strategic planning skills
Programme Outline
Effective audit work (Critical Thinking is hidden at the core) • Delivering value through audit transformation • Leveling competency of auditors • Why Critical Thinking is the universal cure

Understand Critical Thinking and Game Theory • Understand Evidence, Assumption, Premise, Conclusion • Making sense of logic! (What is logic?) - Inductive vs Deductive • Key thinking criteria of Critical Thinker • Art of strategy – Game Theory

Effective and Easy Auditing using Critical Thinking • Planning & Risk Assessment • Document Review (Catch Black Swan) • Data Analysis (Find Nemo) • Strategic Planning and Organizational awareness

Reviewing work of others – How Critical Thinking can help • Why the junior don't get it – how to train them • Asking the fundamental 2 questions – Possible, Feasible • Critical Thinking alone not enough! - Operational, Accounting and ERP fundamentals • Avoiding Group Think - Pointed, Relevant recommendations

How Critical Thinking and Game Theory reduce argument in audit closing meeting • Argument – why argue in the first place (What is your facts?) • Not falling in logic fallacies & Manipulation • Defeating argument using critical thinking • Defeating argument using game theory

Success factors in Investigative audit: Game Theory and Critical Thinking • Logical reasoning, Filtering the noise • Connecting dots - Laser-sharp Conflict detection • Asking right question right – half of the answer • Applying Game Theory in investigative questions - Getting confession • Set the prisoner dilemma in action

Critical thinking in report writing • Process audit report - connecting Issue – Risk - Recommendation • Investigative audit report – Run logical core through the report • Why you don't understand me?

Game theory in audit management a. Relationship with management b. Audit project management c. Audit team management

Bring it back to Auditor Skepticism and Judgement a. Professional Skeptics b. Auditor judgement c. IIA standards (1210 Proficiency, 1220 Due Professional Care, etc)
Target Audience
Internal auditor, Audit manager, audit directors
Control and compliance officers, Risk manager,
Forensic auditor, Loss prevention and fraud prevention officer
Accounting, Finance, procurement, HR managers
External auditors, Regulatory agency staff
Training Methodology
Presentation, group discussion, case study. Multimedia and template sharing
Programme Facilitator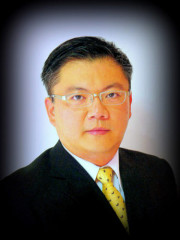 Kent Hoh is a prolific trainer in audit, fraud investigation, corporate governance and personal effectiveness. Kent Hoh has wide ranging experience in leading compliance and audit functions in Asia Pacific as well as forensic investigation team globally.