Managing Whistleblowing Program: Legal Aspect and Best Practices
1 Day/ $450
This course provides step-by-step guide on how to establish and manage whistleblowing program in a cost-effective way to enhance corporate governance.
Programme Objective
Establishing a whistle blower program (also known as ethics line) to allow employees and other parties to anonymously communicate fraudulent or other inappropriate activity without fear of retaliation has been one of the most effective ways to deter and detect fraud. Setting up a whistle blower program may seem to be a daunting exercise due to the need of careful preparation, implementation and maintenance. This course provides step-by-step guide on how to establish whistleblowing program in a cost-effective way to enhance corporate governance. Regulatory requirement, legal risks and considerations surrounding the management of whistleblowing program will also be examined in this course. On completion of this course participants will be: • able to set whistleblowing program, know the common mistakes and how to avoid them. • able to maintain the whistleblowing program with confidentiality and proper tracking. • able to derive dashboard information from whistleblowing hotline for senior management.
Programme Outline
Overview of Whistleblowing program • Trend and regulatory requirements • Singapore Code of Corporate Governance requirements

Pre-requisite of Whistleblowing Program • Management & Audit Committee Sponsor • Policy Establishment • Confidentiality and Non-retaliation • Process, procedures, socialization, training, declaration, annual refresher

Key components in Whistleblowing program • Hotline (email, phone, text – social media?) • Hotline posters, banner, name cards • Corporate Code of Conducts • Ethic and Compliance Council • Investigation Framework & SOP • Investigation teams

Legal aspect of whistleblowing program and investigation framework • Differentiating Internal aspect and External dimension of legal risk • Risk at Company level & Risk at Employee level • Impact of PDPA on whistleblowing program • Consideration on Defamation Law in whistleblowing program • Understanding basic law on evidence, employee safety and negligence in investigation

First complaint received – So now what? • Managing reputational risk in corporate investigation • Use of outsource investigator, PI – risk and precaution • Following Effective investigation process – that is legal and ethical

Setting up Effective Investigation Processes • Incident Management & Tracking • Investigation Process • Investigation Documentation • Periodic Reporting • Evidence Handling • Final Reporting • Disciplinary Actions • Employee and Media Communication

Concluding Investigation & Report Writing • Brief understanding on Investigation Techniques (Doc, Data and Dictum) • Case closure and reporting • Periodic reports to Audit Committee and other stakeholders • Auditing of whistleblowing program
Target Audience
CFO, Finance Manager, Accountant
Chief Compliance and Ethic Officer
Internal Auditor, Forensic Auditor
Risk Management Officer
Human Resource Manager
Training Methodology
Presentation, group discussion, case study. Multimedia and template sharing
Programme Facilitator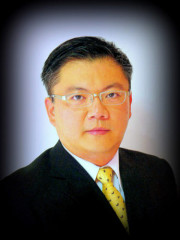 Kent Hoh is a prolific trainer in audit, fraud investigation, corporate governance and personal effectiveness. Kent Hoh has wide ranging experience in leading compliance and audit functions in Asia Pacific as well as forensic investigation team globally.