Essential Intellectual Property Knowledge for SMEs and Companies
2 Days/ $900
Companies are surrounded by many critical intellectual property (IP) issues and contrary to common perception, IP is NOT only useful knowledge for technical inventors but for anyone in business who wishes to protect the intellectual property assets of his business. There are a myriad of IP issues such as how one can protect his business idea, trade secrets, designs, trade mark (logo, shapes, colours)of a business or the product, and right down to the patent of an invention which can be a process or a product claim.
Programme Objective
Learn how to protect the goodwill of your business and prevent unfair competition. Harness and monetize the value of your business goodwill. Understand how to enhance marketing strategies and sustainability of a business by empowered IP knowledge
Have a broad understanding of the Intellectual Property (IP) framework and how the entire business process fits within the framework and its importance in the valuation of a company
Learn essential principles of law governing each IP Rights and when protection may arise
Learn how to avoid infringement and assess if there are sufficient legal grounds to sue for infringement
Programme Outline
Protecting your Trade Secrets and Confidential Information • Definition of a Trade Secret & Confidential Information • How Trade Secret & Confidential Information are protected • Enforceability of Confidentiality Clauses • Privacy and Personal Data rights

Claiming Copyright Protection • Subsistence of Copyright • Rights of Copyright Owner & Infringement • Authorship & Moral Rights • Defences to Copyright infringement

Can you protect your Designs • Requirements for Design Right • Exclusions from protection

What can Trade Mark protect • Definition of a trade mark • Grounds for Refusal • Infringement of Trade Marks • Defences to Trade Mark infringement

Preventing Unfair Competition using the laws of Passing Off • Requirements for Passing Off • Defences

Understanding Patent Law • Subsistence of patent(novelty; inventive step and industrial application) • Can software be patented • Rights of patent owner and infringement • Groundless threats for infringement • Rights of employer for employee invented inventions
Target Audience
Contract administrators, legal managers, company directors, businessmen, entrepreneurs, business managers, business advisers, consultants, architects, engineers, authors and anyone who is involved in creation of intellectual works or wishes to know more about Intellectual Property laws in Singapore.
Training Methodology
Lecture and case studies.
Available Dates: June 26 & 27 July 22 & 23 Aug 26 & 27
Programme Facilitator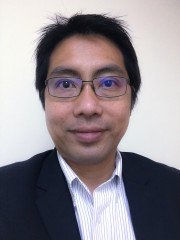 Strong academic background and an experienced training professional with a Master of Laws (LLM). Adjunct lecturer for various UK and Australia Universities and currently teaching for Murdoch University, Birmingham City University and the University of London International Programmes. Part of the international law faculty that teaches at SPEED, Hong Kong Polytechnic University.
Appointed Subject Matter Expert by Kaplan for Law. 22 years of lecturing and legal training on wide range of law subjects such as Law of Contract, Commercial Law, Corporate Law, Intellectual Property, Marketing & Advertising Laws, Equity Trust, Employment Law, Hospitality Laws,, amongst others.
David is based in Singapore and sits as an Executive Director for several companies where he provides general legal consultancy and oversight. As Principal Trainer of Harvest Consultants Pte Ltd, he has trained and taught thousands of trainees and professionals on various legal training programmes.