Collective Bargaining, Collective Agreement and the Role of the MOM and Industrial Arbitration Court
1 Day In-House Workshop Only/ $3000
Learn how to draft win-win collective agreements for management and trade union.
Programme Objective
Embarking on collective bargaining can be a daunting exercise, full of practical problems and conflicts, even for the most experienced human resource practitioners and representatives. Relationships are at the heart of collective bargaining and that makes acting in good faith fundamental to the successful negotiation of agreements. Preparations, management-union relationship, communication skills and problem solving skills are important factors that underpin effective bargaining for collective agreement.
Other than having a good management-union relationship the above factors, the drafting of the clauses for the Collective agreement is just as important too. A poorly drafted clause may lead to misinterpretation or misunderstanding. At this workshop, you will also learn the art of drafting clear and concise clauses and this is in particular to clauses such as AWS, variable bonus, re-employment, retrenchment etc.
You will also learn how to prepare your case for conciliation with the Ministry of Manpower (MOM) and arbitration with the Industrial Arbitration Court (IAC) in the unfortunate situation that the management and union reach a deadlock over their negotiations.
At the end of this workshop, participants can be assured that they will have a better understanding of the industrial relations legislations and their practical applications, especially in the area of collective bargaining and the drafting of the Collective Agreement and the role of MOM and IAC.
Learning Objectives:
Legal framework of collective bargaining as defined by Industrial Relations Act.
Trade union recognition and the right in collective bargaining.
Meeting process, structuring the collective bargaining process.
Minutes taking for collective bargaining.
Overviews of the negotiation process.
Negotiation view over negotiating strength.
Improving workplace relationship.
Management's prerogative and negotiable issues between management and trade union.
Interpretation and drafting of clauses.
Drafting win-win collective agreements for management and trade union.
Programme Outline
1. Overview and perspective of the industrial relations system in Singapore.
Differences between employee relations and industrial relations.
Labour relations framework and its policies.
Role and function of the Government.
The tripartite partners namely Ministry of Manpower, National Trade Union Congress and Singapore National Employers Federation.
Role of Labour Court and Singapore Arbitration Court.
2. Collective Bargaining
Management's prerogative versus negotiable issues under Industrial Relations Act.
Purpose of Memorandum of Understanding.
Annual increment and variable bonuses.
Refusal to collective bargain by the employer for lack of majority of union members.
3. Negotiation Skills
Understanding the KPI(s) of parties involved in the collective bargaining.
Learning, understanding and applying negotiation skills.
4. Collective Agreement (CA)
The contents and the bearing or interpretation of clauses in a CA.
The scope of representation of employees in a CA.
Whether terms and conditions applicable to non-union members?
Tripartite guidelines and its applications to the CA.
Process of certification by the Industrial Arbitration Court.
Duration of CA, retrospection or backdating, continuity upon expiry of CA.
Mergers and acquisitions, transfer or sale of shares, and whether the CA continues with the successors.
Drafting the first Collective Agreement.
Variations of Collective Agreement. 1- Renewal of Collective Agreement.
5. Role of Ministry of Manpower
Conciliation process.
Company Representative.
Deadlock in negotiation with trade union on annual increment.
Deadlock in negotiation with trade union on variable bonuses.
Preparation of cases for MOM.
Deadlock in collective bargaining over Collective Agreement.
6. Role of Industrial Arbitration Court (IAC)
Arbitration process.
Ex-parte application.
Joint-application.
Preparation of cases for IAC.
Target Audience
Human Resource practitioners
Industrial Relations practitioners
Lawyers, in-house legal counsels
Line managers
Executives and any other persons keen to learn about collective bargaining and Collective Agreements
Training Methodology
Lecture, role plays and case studies.
Programme Facilitator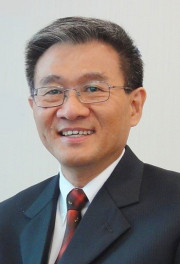 Loh Oun Hean spent 30 years in Ministry of Manpower, Maybank, Singapore Airlines and Deloitte Southeast Asia holding senior positions in human resource, industrial relations, consumer and commercial banking, corporate planning and general management.