Best Practices in Managing Employee Fraud and Corruption Risk
1 Day/ $450
This course provides participants guidance in setting up a strong fraud risk managementin managing employee fraud and corruption risks within organization.
Programme Objective
Employee fraud and corruption are not a distant events in today business world. There have been many instances of fraud and corruptions reported newspaper have led to the downfall of large organizations. There are many more unreported cases fraud and corruption cases occurred in smaller enterprises. Negative impact, in terms of financial, legal and reputational, of fraud on organization is far reaching. It is crucial for organisations to have a strong fraud risk management programme, especially when the company expand into new and emerging markets. Regulators and the senior executives today expect robust fraud risk management to prevent and detect fraud. Organization today are taking proactive step in managing fraud risks with framework, structure, policies, processes, systems putting in place. On completion of this program participants will - Gain knowledge on fraud risk management and proactive fraud prevention measure - Aware of the overall concept of fraud and fraud risk management - Learn about different type of fraud schemes and red flags - Recognize key components of effective fraud risk management and able to set up one - Able to set up and conduct fraud risk assessment and whistle blowing program - Understand the various roles and responsibility and stages in fraud detection - Able to design fraud risk awareness educations
Programme Outline
Overview of fraud and corruption risk management • Definition: What is fraud & what fraud risk management • Why organization today cannot ignore fraud risk (understand SOX) • Global fraud trends from ACFE Report to Nation • Regulatory requirements on fraud risk management and auditors' role

Different façade of fraud and corruption scheme • Misappropriation of Assets • Fraudulent Statement • Corruption, kickback, FCPA, AML • Cyber security, data protection

Combating Fraud from Fraudster mind • Triangle of Fraud (1950s) vs Pentagon of Fraud (today) • Profile and mind of the fraudster • From Fraud Concealment to Detection and Prevention • Common Techniques in Fraud Concealment, Fraud Conversion

Key Component of Successful Fraud and Corruption Risk Management • 4 Key PDDC Components – Prevention, Detection, Deterrence, Correction • Business Practices, Culture and Ethics • People management, Training and Communication • Enterprise-wide Assessment • Detection and detection program • Fraud Response Management • Continuous Monitoring

Prevention - Business Practices, Culture and Ethics • Governance Practices and Culture (tone at the top) • Governance Structures (1st, 2nd and 3rd line of defense (and 4th line?)) • Tone at the top, control environment • Policy & Procedures

Prevention - Human Capital Management • Hiring, Training and development (KYE) • Accountability, Performance Measurement, Compensations • Disciplinary and separation • Ethic program, Code of Conduct, Conflict of Interest declaration • Reminder, Roadshow, Refresher • Fraud risk awareness

Detection - Enterprise Wide Assessment • Fraud Risk Assessment (Fraud Risk Register) • Theme Review • Control Self-Assessment • FCPA/ Corruption Assessment • Enterprise Risk Assessment (ERM) • Internal Audit, Surprise Audit • Fraud Red Flags and Early Prevention

Setting up Whistle Blowing Hotline • Management & Audit Committee Sponsor • Policy Establishment • Confidentiality and Non-retaliation • Process, procedures, socialization, training, declaration, annual refresher

Continuous Monitoring and Continuous Auditing • Transaction level monitoring and validation • Continuous Monitoring vs Continuous Auditing • Data analytics, Data Mining, E-discovery (Big Data) • Digital Forensic, profiling and social media

The Mixture - Detection and Prevention • Automate Check-and-Balance • Authorization, Rotation, Reconciliation, Review (3R) • KYC, KYS • System Validation, System Controls • Unannounced Measures (getting ahead) • Where is my internal control? (Cash, Sales, Procurement, GL…)

Correction – Setting Fraud Responses and Investigation Framework • Policies, Guideline • Fraud Response Framework • Tone at the top, Zero Tolerance, Firm Execution • Reporting procedures and Fixing the Gap • Voluntary disclosure or not? • 7 ingredients of successful Fraud Investigation (DDFIIRE) • Evidence Concept and Evidence Handling • Legal consideration

Fraud and Corruption Risk Management • Challenges and resources
Target Audience
Business owners, senior management team
CFO, Financial controller
Internal auditor, Audit manager, Audit directors
Control and compliance officers, Risk manager,
HR Manager
Training Methodology
Presentation, group discussion, case study. Multimedia, interaction and template sharing
Programme Facilitator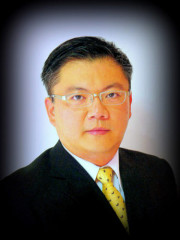 Kent Hoh is a prolific trainer in audit, fraud investigation, corporate governance and personal effectiveness. Kent Hoh has wide ranging experience in leading compliance and audit functions in Asia Pacific as well as forensic investigation team globally.