Decoding Body Language: Lead, Persuade and Negotiate with Confidence!
1 Day/ $450
This course illustrates the fundamental of body language and how it affect our personal and professional life. Participants will also learn to understand others better through non-verbal cue reading as well as increase the chance of success through exhibition of positive body language.
Programme Objective
We form a lasting first impression about someone within the first moment of encounter. Most of the time such impressions are form not through spoken words but our gesture and posture. Hence it is important that our body language send the correct and positive message to others, especially during job interviews, meeting, presentation, and negotiation. It is also equally important for us to read and interpret non-verbal cues send out by others. Able to know or guess what the counterparty true emotion could help us to plan and to pre-empt challenges. Using interactive mode of delivery and multimedia, this course illustrates the fundamental of body language and facial expression. The participants will learn how to read and interpret non-verbal cues. The participants will also learn how to improve personal charismatic quotient by adjusting their body language. Finally the participants will also learn how to spot lies through incongruent body language and facial expression. On completion of this course participants will: - Know the various aspect of body languages and facial expression - Able to read non-verbal signals more accurately through attentive listening and observation - Improve personal charismatic quotient through positive body language - Able to identify heat spot where concealment of truth exists - Understand the basics of lie detection
Programme Outline
Understand Basics of Body Language • How Body reveal emotion and thoughts • Three rules in accurate reading (Cluster, Congruence, Context) • Thinking fast, thinking slow (three parts of brain) • Can I fake body language?

Interpretation of Hands and Arms movement • Open, close, the barriers – various type of arm crossing • Power demonstration – Handshake left or right • Protecting the vulnerable and insecurity • Hands gripping, Hand gestures • Thumbs, Fingers (Rub, Clenched, Steeple, face platter)

The Expression and the Micro-expression • Reading smiles (fake and real) • Look in my eyes – What do you see? • Universal Expression and Micro-expression leak

Space Invaders & The Legs • Personal Zones, Lift Test, Cultural Difference • Body Angles, Legs Apart, Leg Cross • Ankle Lock, Foot Pointing, Foot forward

Creating charismatic effect through Body Language • Creating your presence, warm and authority • Make your presence felt – Be Charismatic • Sending Correct Signal – be fair to yourself

Body language during presentation, negotiation and interview • Nail the Interview, Negotiation, Presentation • Building Confidence – Fake it until you become it! • The Mind and The Heart

Building rapport and Networking • Mirroring, Anchoring, Keys to First Impression • Building Rapport and Networking

Detecting lies and reading truth message through Body Language • Basics of Lie (Psychology and Physiology) • Visual Analysis – Signs of the Lies • Baseline, Cluster, Timing

Combining the effect with verbal analysis and logical analysis • Verbal Analysis – Sound of the Lies • Viability Analysis – Sense of the Lies
Target Audience
Anyone who would like to learn more about body language
Professionals who would like to advance in their career
Internal auditor, Audit manager, audit directors
Control and compliance officers, Risk manager,
Forensic auditor, Loss prevention and fraud prevention officer
Accounting, Finance, procurement, HR managers
External auditors, Regulatory agency staff
Training Methodology
Presentation, group discussion, case study. Multimedia and template sharing
Programme Facilitator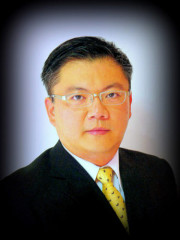 Kent Hoh is a prolific trainer in audit, fraud investigation, corporate governance and personal effectiveness. Kent Hoh has wide ranging experience in leading compliance and audit functions in Asia Pacific as well as forensic investigation team globally.