Best Practices & Legal Aspect in Managing Internal Fraud Investigation
1 Day/ $450
Corporation today rarely free from fraud and compliance risk. While fraud prevention and detection fraud are important, it is equally crucial that internal investigation are done professionally and according to regulations.
Programme Objective
Fraud, compliance issues and employee misconduct are not unfamiliar terms in today business. Several large fraud schemes and employee misconducts in the past have led to downfall of prominent organizations and made headlines. While it is important to prevent and detect such unwanted events promptly, it is equally crucial to carry out professional investigation to resolve such matters. Poorly conducted investigation not only ruin the chance to uncover the truth, it may also bring reputational and legal risk to the company. Expectation on due process, privacy, employee rights demands that the company conduct internal investigation in a professional way.
This course provides an overview of best practices in conducting internal investigation on employees. The participants will learn the various legal aspects and reputational risk facing the company in fraud and internal investigation. The participants will also acquire step by step guide in setting up overall investigation framework.
On completion of this program participants will • Aware of overall concept of fraud and internal investigation • Understand various aspect of legal exposure and reputation risk in internal investigation • Able to perform effective internal investigation professionally and confidently • Gain basic knowledge on investigation techniques • Understand basic concept of evidence, defamation, etc
Programme Outline
Overview of Fraud and Internal Investigation • Fraud & forensic – what it is & what it is not • Dimensions of legal risk - company level, employee level

Legal Aspect in Fraud Investigation • Understand and avoiding risk of defamation (Defamation Act) • Personal data protection, privacy intervention and trespassing risk (PDPA) • Reputational risk and corporate communication (social media)

Something is wrong – what now? - Setting up Fraud Review Framework a. Establishing investigation principles b. Forensic Audit Life Cycle i. Incident Management ii. Case Creation, Planning, iii. Investigation Execution iv. Closure c. Reporting, Actions, Communication d. Investigation Workpaper documentation

Evidence collection in corporate investigation • Understand law of evidence (Evidence Act) i. Mens Rea vs Actus Reus – Act and Intent ii. Direct vs Circumstantial iii. Level of doubt vs burden of proof iv. Admissible vs Non-admissible Evidence • Handling Documentation, Filing and Indexing • Handling Digital Evidence • Attorney-Client Privilege

5 Fraud Investigation skills your review team must know! a. Document Review b. Data Analysis & Digital Forensic c. Field Observation and Surveillance d. Interview to seek Information (Lie Detection)

Reporting, Action and Communication • Write professional factual Investigative Report - (AEIOU, 3S SQL ACTION) • Doctrine of Separation of Duty – Fact finder, Decision Maker, Executer

Proactive Fraud Risk Management and Whistleblowing Program
Target Audience
HR professionals, Compliance Manager, Audit professionals
Forensic auditors, investigator and security professionals, and
Regulatory agency staffs
Finance professionals whose job involve conducing internal investigation
Professional who would like to learn about professional investigation
Training Methodology
Presentation, group discussion, case study. Multimedia and template sharing
Programme Facilitator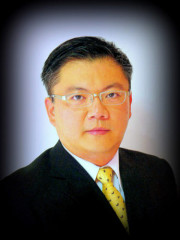 Kent Hoh is a prolific trainer in audit, fraud investigation, corporate governance and personal effectiveness. Kent Hoh has wide ranging experience in leading compliance and audit functions in Asia Pacific as well as forensic investigation team globally.