Critical Issues In Commercial Contracts
2 Days/ $900
This Course will equip participants with an in-depth insight into commercial contracts with particular focus on the essential terms and concepts that are frequently incorporated into such contracts.
Programme Objective
Avoid costly mistakes and know how to negotiate and draft a winning commercial contract. Come and find out how to draft enforceable terms that will protect your legal position and learn how to avoid common pitfalls made in drafting commercial contracts.
Provide key essential principles governing Commercial Law to facilitate effective contract negotiating and drafting
Learn how to draft important Commercial Clauses to ensure adequate legal protection
Understanding and effective use of boilerplate clauses
Understand and appreciate the various regulatory obligations that may arise in commercial contracts
Programme Outline
Formation of the agreement • Offer (distinguished from invitation to treat; understanding RFP, RFQ and tender process) • Acceptance (effect of counter offer; rules of communication) • Consideration (types; rules and exceptions)

Types of contract terms • Distinguishing Conditions, warranties and representations • Innominate Terms • Effectiveness of Exclusion / Disclaimer clauses • Effectiveness of Restraint of Trade Clauses • Statutory Implied Terms

Nullifying factors of the agreement • Misrepresentation • Mistake

Claiming damages for direct and consequential losses • Common Law damages (remoteness and mitigation) • Statutory Damages (Sale of Goods Act) • Rules governing Liquidated Damages Clause and Deposit Clauses

Equitable remedies for breach of contract • Right to Specific Performance • Right to Injunction

Special consumer rights law • Consumer Protection (Fair Trading) Act

Passing of ownership • Understand when does ownership pass • Rules governing passing of ownership • Rights and legal implication of passing of ownership

Transfer of title to 3rd parties • Claims of 3rd parties to goods • 'Romalpa' clauses

Significance of acceptance and loss of right of rejection • When does a buyer lose rights of rejection

Force majeure clauses • What are force majeure clause and its effects • Doctrine of Frustration and statutory effects
Target Audience
Contract administrators, legal managers, company directors, businessmen, entrepreneurs, business managers, business advisers, consultants, and anyone who wishes to know more about commercial contracts and its laws in Singapore.
Training Methodology
Lecture and case studies.
Available Dates: June 24 & 25 July 15 & 16 Aug 19 & 20
Programme Facilitator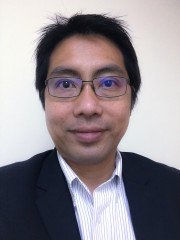 Strong academic background and an experienced training professional with a Master of Laws (LLM). Adjunct lecturer for various UK and Australia Universities and currently teaching for Murdoch University, Birmingham City University and the University of London International Programmes. Part of the international law faculty that teaches at SPEED, Hong Kong Polytechnic University.
Appointed Subject Matter Expert by Kaplan for Law. 22 years of lecturing and legal training on wide range of law subjects such as Law of Contract, Commercial Law, Corporate Law, Intellectual Property, Marketing & Advertising Laws, Equity Trust, Employment Law, Hospitality Laws,, amongst others.
David is based in Singapore and sits as an Executive Director for several companies where he provides general legal consultancy and oversight. As Principal Trainer of Harvest Consultants Pte Ltd, he has trained and taught thousands of trainees and professionals on various legal training programmes.