Practical Guide to Auditing China-based Ventures
1 Day/ $450
This course aims to provides guide in internal auditing of overseas venture in China.
Programme Objective
China opened its doors to foreign investment in the 1980s under the leadership of Deng Xiaoping. Many company have since venture in to China to set up plants and officers. As in any overseas ventures, various compliance and control risks are facing the China-based ventures. Due to cultural and business practice differences, the internal auditor will need to have deeper and thorough understanding of local practices to be effective in identifying the risks. On completion of this program participants will - Acquire basic understanding of business environment in China - Gain knowledge on doing effective internal auditing for venture in China - Able to manage the audit projects in China - Confident in communicating and managing auditee in China
Programme Outline
Challenges of Doing businesses in China

Understand the compliance landscape and internal control environment in China

Common Red Flags of internal control gaps for your ventures • Company stamps misuse and fabrication • Fictitious invoices, documents and certificates • Digitized processes in Order to Cash and Purchase to Pay • Contracting and outsourcing • Inventory and Warehouse

Risk to be managed for China-based venture • Fraud, corruption and bribery • Statutory compliance • Human resource, payroll and employee dismissal • Asset safety, environment and fire • Information Technology and data protection

Area of focus for fraud prevention for venture in China

Best practices of building good control environment • Code of conduct • Whistleblowing program • Risk control matrix

Developing and Managing internal auditor in China-based venture • Hiring • Managing • Training

Managing with management in China-based venture • Relationship • Game theory

Managing language and cultural barrier
Target Audience
Forensic auditor, compliance officer and loss prevention officer
CFO, financial controllers, accountant, finance professional,
Internal auditors, audit manager, audit directors, internal control officer
Procurement and HR professional who involve in forensic and investigative work
External auditors
Training Methodology
Presentation, group discussion, case study. Multimedia and template sharing
Programme Facilitator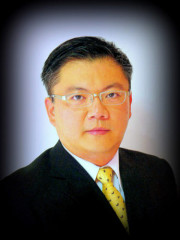 Kent Hoh is a prolific trainer in audit, fraud investigation, corporate governance and personal effectiveness. Kent Hoh has wide ranging experience in leading compliance and audit functions in Asia Pacific as well as forensic investigation team globally.